We are fortunate enough here at ConsciousBuild to be able to work right in the middle of Downtown, San Luis Obispo. Every Thursday evening from 6:00 pm to 9:00 pm our Downtown hosts an incredible farmer's market. It occurs every week – year round, unless it is raining. Calling it a farmer's market is probably doing them injustice, because it is so much more than a market. Every few blocks there are bands and performers playing, there are dozens of restaurants catering their best foods, many local businesses and organizations sharing their products and ideas with you, and to top it all off there are countless booths of local farmers selling fruits, vegetables, nuts, and more!
Here at the Central Coast we truly pride ourselves in local produce and local business. Lets go over two reasons why local produce is so vital in a community.
1. Local produce is fresher and more nutritious. When your produce doesn't have to travel halfway across the country, farmers can select items based on flavor, not just shelf life. Also, many products at the farmer's market don't contain pesticides and preservatives for this very reason.
2. Local produce helps keep dollars in our community. I recently met a Cal Poly student studying agriculture while working at a local farm. Combining farm work and studying books was tough for him, but because of his job he was able to pay for most of his college education. When you buy from local businesses you help create and maintain jobs for those who live here.
Next time you are making your grocery list, skip that stressful drive to the grocery store. Instead, come relax at the Farmer's Market and grab a bite to eat and all your produce, all while listening to some local jams.
+ M. Farid Shahid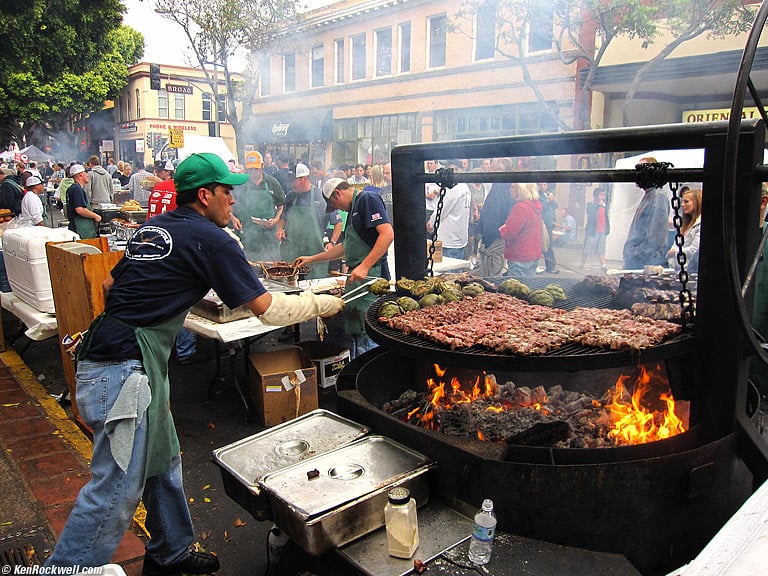 Photo Courtesy of www.kenrockwell.com
Resources: www.centralcoastgrown.org/resources/buy-local/
Back to Blog